ICECARTEL
Based in Brooklyn, New York, ICECARTEL sells high-end moissanite diamond jewelry.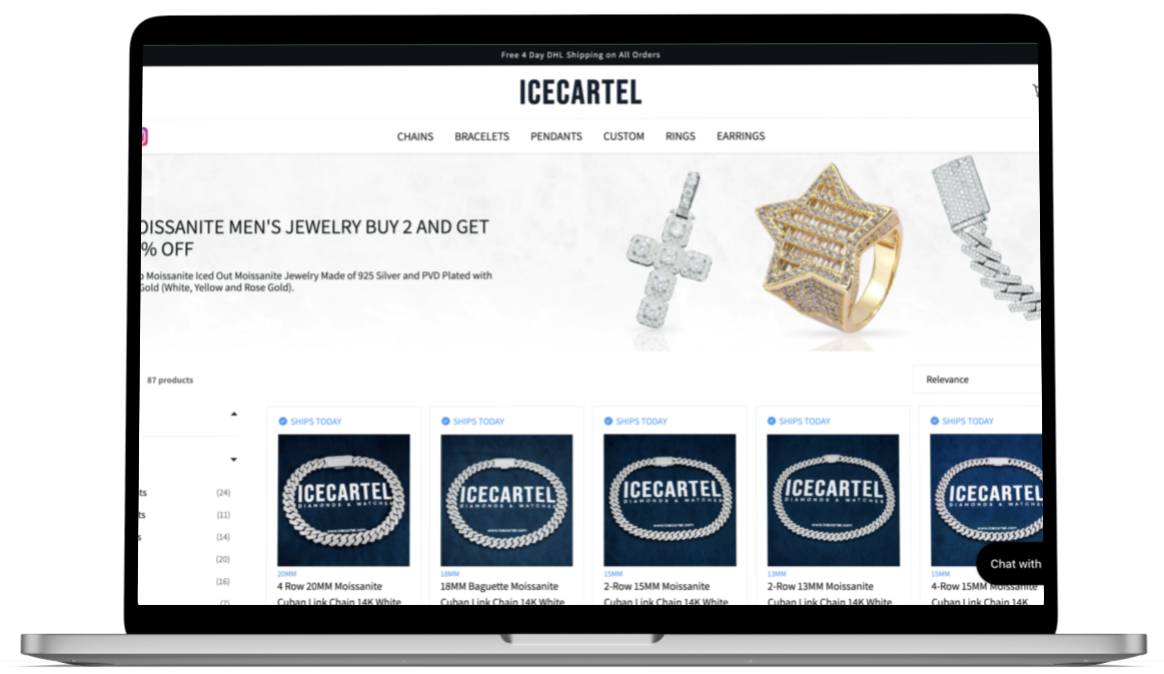 About the Brand
Leaders of Moissanite Diamond Jewelry
ICECARTEL sells high end moissanite diamond jewelry. Their vision is to provide their clients with an easy and secure method of purchasing custom diamond jewelry. They are experts in creating custom design pendants, custom cuban link chains etc.
When ICECARTEL first reached out to us, they were generating $200k annually through Google Ads.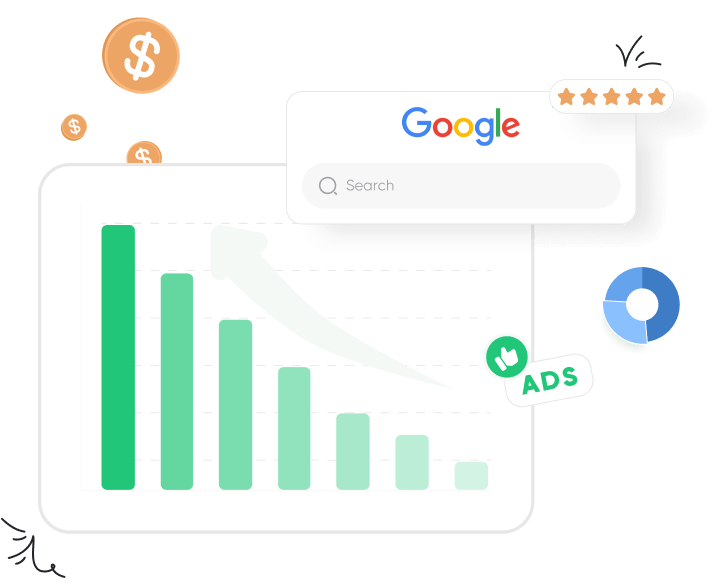 Challenges
After the discovery call, our team proposed a three month marketing campaign which included Facebook Ads Management, Content Creation and Search Engine Optimisation.
Facebook Ads Issues
Icecartel had experimented with Facebook Ads but had poor results due to lack of testing and poor targeting. Some of the issues were:
Not using exclusions: This resulted in multiple campaigns targeting the same audience.
Different attribution settings - This made it difficult to measure data and skewed results.
All adsets consisted of only one ad - we recommend three to four.
Poor Search Engine Optimization
Their website was not optimised for Google Search which resulted in very low organic traffic.
Poor website content - This caused decreased Search ranking
Unoptimised Images - This caused extremely slow loading speed
No link building - This resulted in low domain authority.
Blog articles with poor structure - Articles need the correct structure to rank on Google Search.
Lack of Creative Content
They did not have any creative content except for product photos and videos.
No Social Proof
They had under 100 Instagram followers - This caused low social media traffic
They had 15 Facebook page likes - This caused low trust and a poor conversion rate.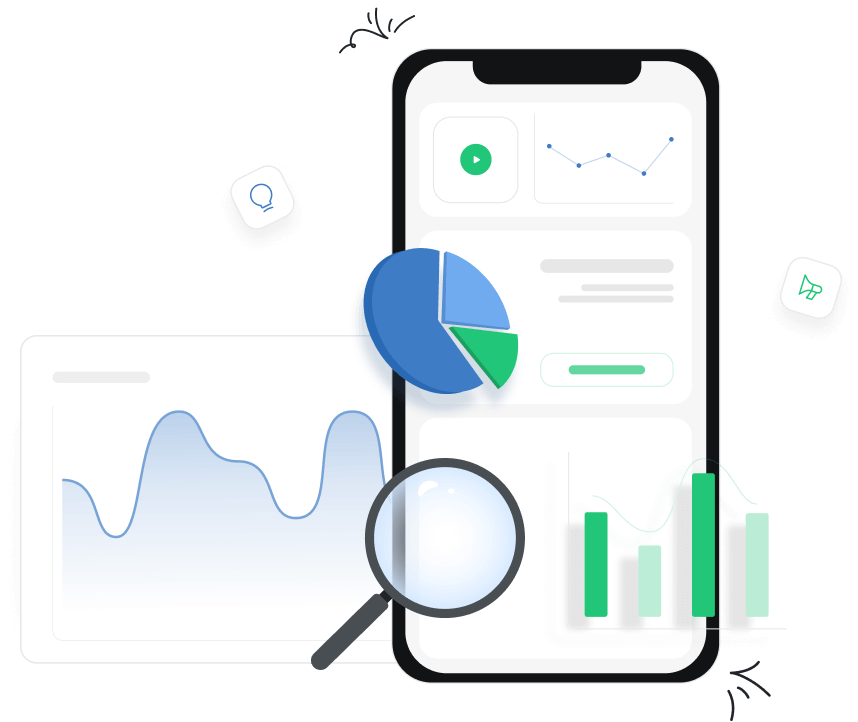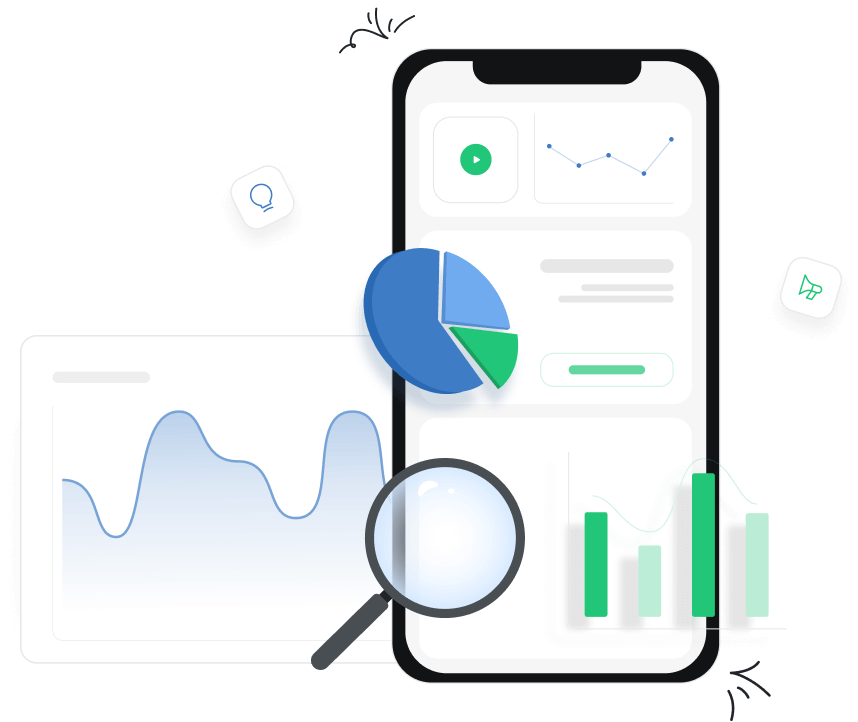 Marketing Strategy
1. Facebook Ads Management
We tested 45 creatives and 120 audiences. We launched prospecting campaigns and quickly grew pixel data to the point where we could use purchase value-based lookalike audience and succesfully target purchases.
2. Search Engine Optimisation
We added relevant keywords, improved internal linking, compressed images, improved alt text; meta descriptions and published 20 x 2500 word articles.
We used HVC strategy to aqquire backlinks from high authority domains for the home page and collection pages.
3. Content Creation
Produced 15 video ads : 10 UGC ads, 5 studio shoots. We produced videos for long-form content marketing on Youtube and provided ICECARTEL with organic marketing content for Instagram and Facebook.
4. Social Proof
Within 90 days, grew ICECARTEL's Instagram account from 72 followers to 10 000+ followers. We collected customer reviews, published engaging content and thus increased sales from organic social media marketing.
Gallery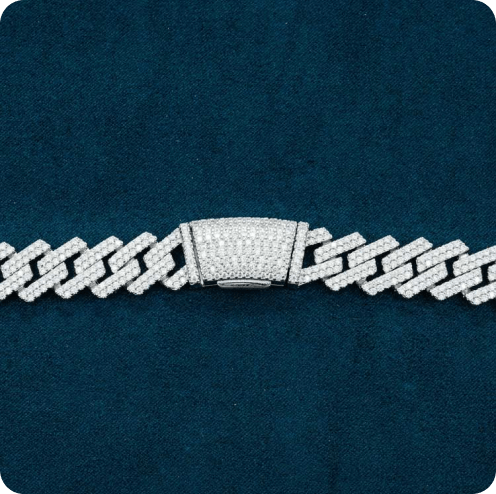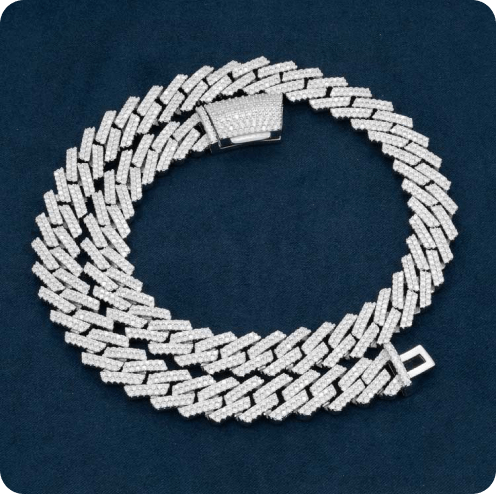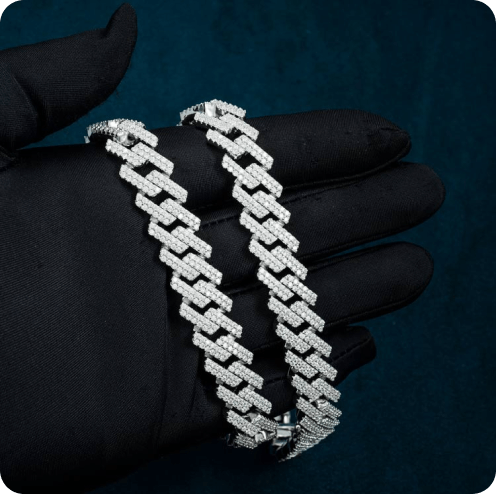 x4.6
FB Ads ROAS (3rd month)
$53k
Monthly Revenue (3rd month, +60%)
Results
At the end of the third month, we had increased the conversion rate by 30% and helped grow the revenue by 60% to $53k per month.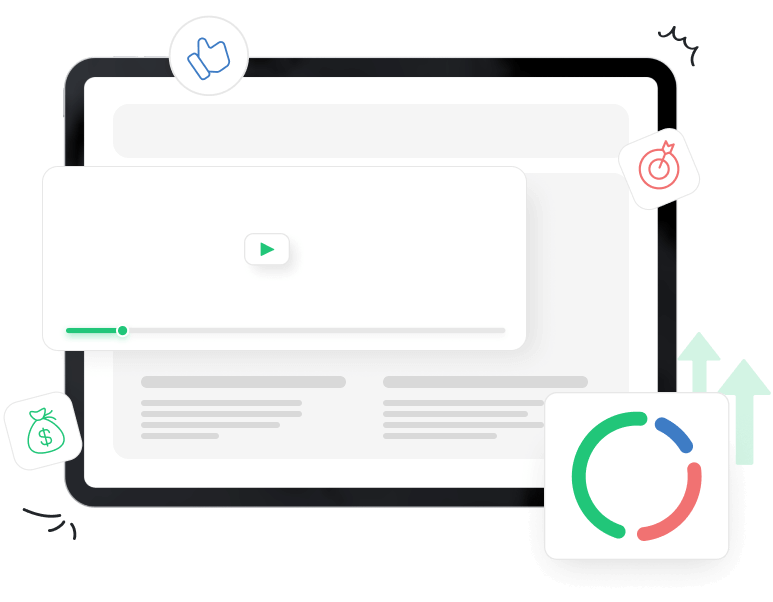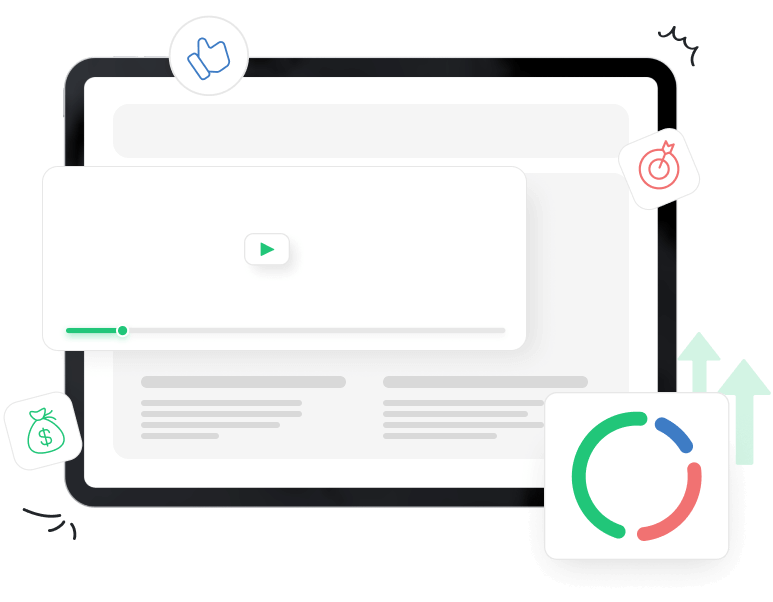 x7 Page loading time reduction
Improved Google Search Ranking
10+ High Authority Links
Increased organic traffic by 595% from 50 to 2975 visitors per month.
Facebook Ads ROAS of 4.6x
$115k return from $25k adspend in 3 months.
Branded Content marketing
Added a new organic sales channel from Youtube. Produced 15 video creatives for paid advertising.